THE BATTLE OF ANH NINH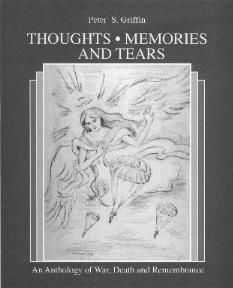 In Vietnam, to save the day,
U.S. Paratroopers, went into harm's way....
One day in September, of sixty five,
Two deadly enemies, about to collide....
A beautiful morn, we did greet,
No sign of the enemy, we'd soon meet....
Hot chow, a very special treat,
So many troopers, be there time to eat...?
No, chow line too long, so many to feed,
Enough to bring, any enemy, to their knees....
A swarm of helicopters, then arrived,
Rapid deployment, guarantees surprise....
So many soldiers, have to fly by shifts,
On the third lift, assigned my niche....
After landing, "a walk in the sun",
A thorough search, we'd soon be done....
The first landing, went unopposed,
Back they flew, for another load....
As they reached the LZ, not far away,
All hell broke loose, that fateful day....
We could observe the battle flare,
As they flew into the VC snare....
Command radios, their volume high,
Hearing the cries, of those, about to die....
Observing choppers fall from the sky,
"More men and ammo, or all would die"...!
They reported, "VC lying on their backs,
AK's roaring in full attack."...!
As crippled choppers, flew our way,
At the chalk lines, we did pray....
Riddled by bullets, they limped in,
Dead door gunners, our looks chagrin....
Off we flew, not knowing our fate,
Hoping our arrival, be not too late....
The LZ, much too hot to land,
A hail of fire, stifling our plan...!
All our choppers, now, unfit to fly,
Must reach the airhead, before all died...!
Our artillery, bogged down, out of range,
From our brothers, we felt estranged....
Fighter jets were then unleached,
High explosives and napalm, to close the breech....
Helicopters, on loan, we attained,
An alternate LZ, forced, we attained....
At the airhead, our soldiers fought like hell,
Attack, after attack, they repelled...!
The battle raging, both day and night,
Charlie losing, much of his might....
Hurt so badly, many VC ran away,
Escape and evasion, they'd fight, another day....
As we approached , many caught in our net,
An avenging force, they had met....
Reaching the airhead, with much relief,
Heroic soldiers, we did greet....
They devasted the enemy, in their nest,
Completely surrounded, they passed the test....
The enemy fired on our medivacs,
Expert riflemen, silenced these attacks....
Their battlefield, we then acquired,
From a baptism of blood, our wounded retired....
Badly outnumbered, these troopers, held their own,
An enemy battalion had possessed, that landing zone...!
On that LZ, the enemy rehearsed,
To transform each helicopter, into a hearse...!
Most of our officers, became casualties,
Assumption of command, not a disability....
Sergeants led them, in their plight,
Turning defeat to victory, overnight....
For two days, we policed that battlefield,
So much carnage and death, it was surreal....
Fighting snipers, all that remained,
Most of that battalion, left dead or lame....
I counted the enemy dead, in awe,
Hardly believing, just what I saw....
Flying into the jaws of death,
These paratroopers, proven, among the best....
To the gallant troopers of that LZ,
We salute you and your victory....
Never has so few, fought like so many,
You crippled a battalion of the enemy...!
Looking back , it's plain to see,
Bravery is your legacy....
THE BATTLE OF AN NINH, your victory,
Your glorious, "Rendezvous With Destiny"...!